Beijing (SD) – China's foreign ministry said they are strongly opposed to the diplomatic relationship established by Taiwanese and Somaliland governments.
Chinese Foreign Ministry Spokesman Zhao Lijian, at a press conference in Beijing on Wednesday, said China strongly opposes the establishment of official diplomatic ties between the two countries.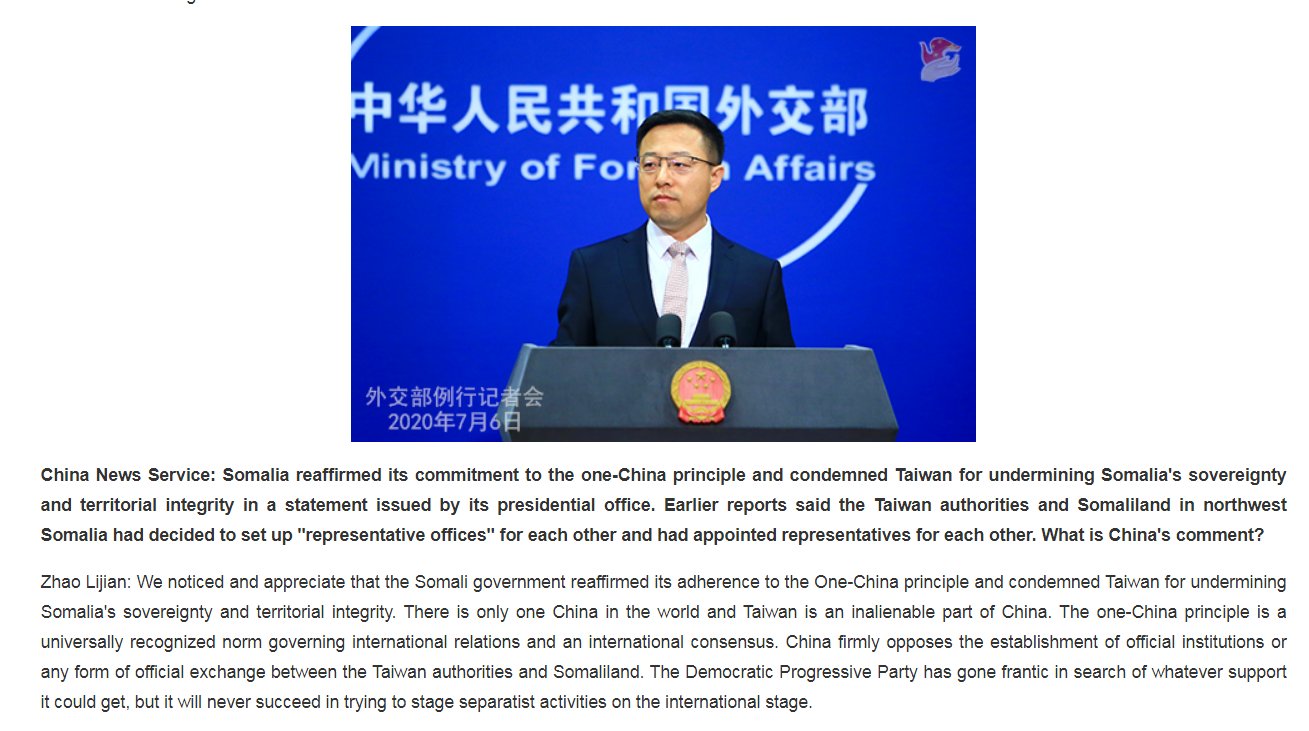 Spokesman Zhao also commended the Somali federal government's actions in condemning the actions of Somaliland and Taiwan.
Somaliland and Taiwan governments on July 1st agreed to exchange representatives, and appointed ambassadors.