Mogadishu 9SD) – UK Ambassador to Somalia Kate Foster has distanced herself from reports made by the caretaker government during a meeting with the country's Deputy Prime Minister, Mahdi Guled.
Government spokesman Mohamed Ibrahim Moalimu in a published a statement misrepresented the discussed topics of a meeting between Kate Foster and Mahdi Guled.
Minutes later the UK Ambassador reacted to the statement, clarifying the discussed topics.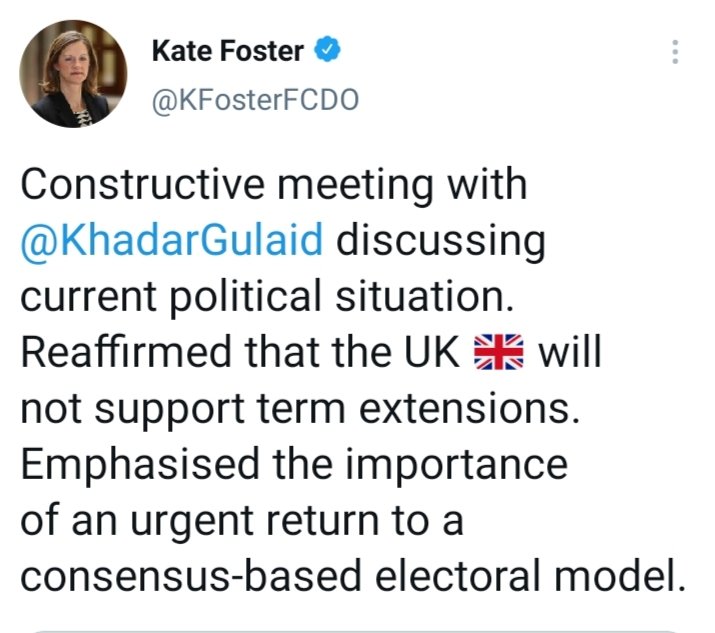 The outgoing government has in recent days been misleading the real purpose of its meetings with the international community, with senior officials threatened with dire consequences.