Djibouti (SD) – Negotiations between technical committees representing the Somali Federal Government and Government of Somaliland in Djibouti have concluded finally agreed on some preliminary points after talks broke off earlier in the day.
The federal government and the Somaliland Government have assigned subcommittees to work further on these issues.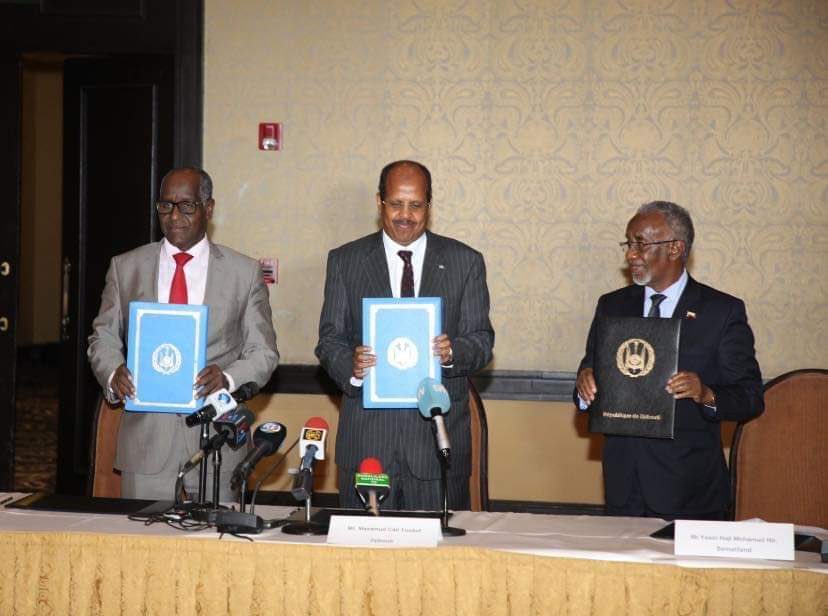 The agreement was read by Djiboutian Foreign Minister Mahmoud Ali Youssouf to the media.
Here are the points agreed in Djibouti:
1. Code of conduct that guides future talks
2. Confidence building
3. Implementation of past agreements
4. Three subcommittees on aid, investment, airspace, security will meet in 15 days
5. Joint ministerial committee will meet in 45 days.
The Interior Minister Abdi Mohamed Sabriye signed on behalf of the Somali federal government while Foreign Minister Yasin Haji Mohamud Faraton signed on behalf of Somaliland government.