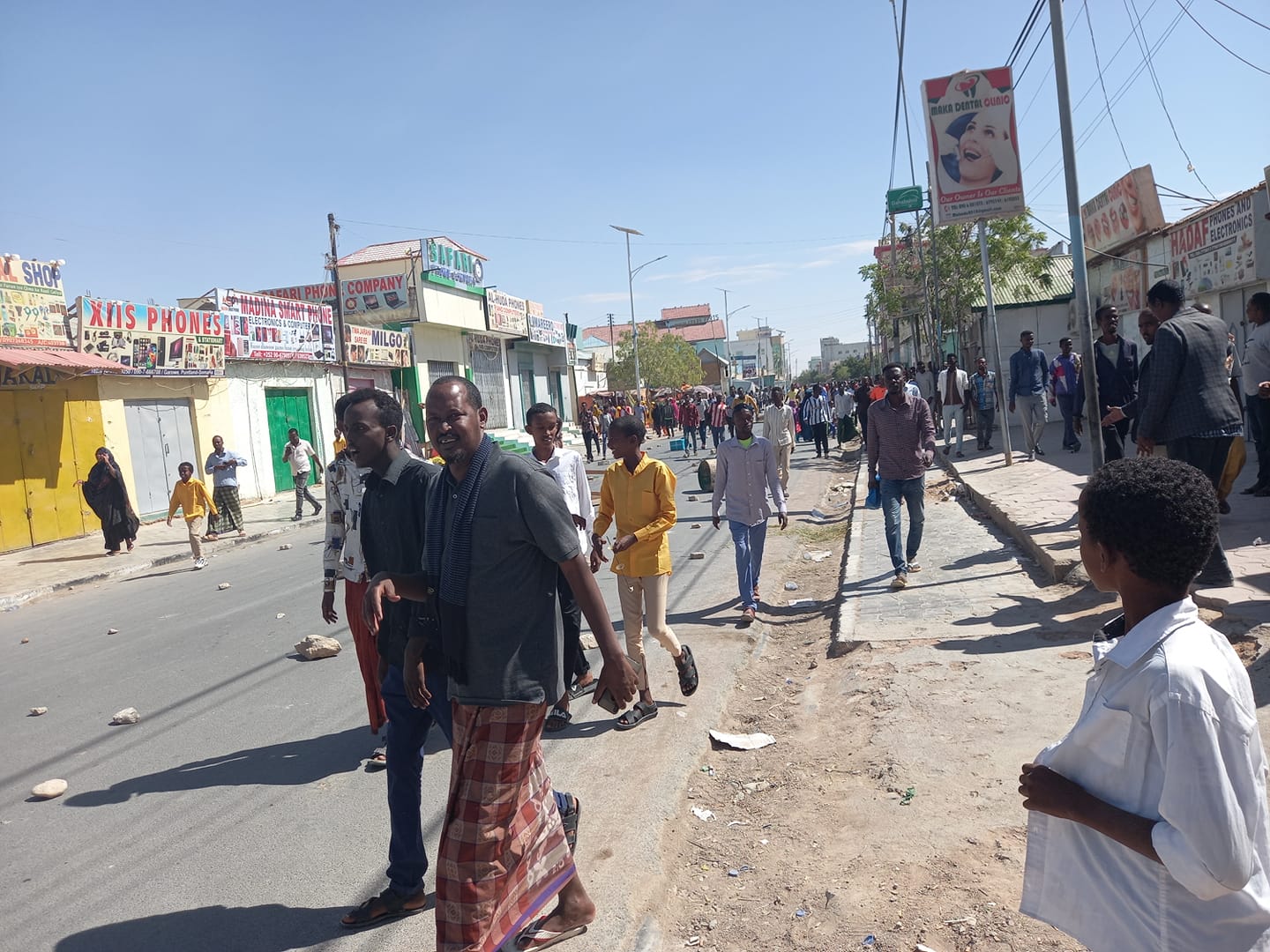 GAROWE (SD) – Hundreds of locals on Saturday took to the streets of Garowe of Puntland state, to protest against inflation and weak shilling.
The demonstrators blocked number of roads and burnt tyres on the streets, chanting anti-government slogan.
According to sources, the protests forced the traders closed shops and other business premises.
Some of the protestors who spoke to the media said Somali shilling was rejected due to worsening inflation in the town.
The protestors accused the traders of rejecting Somali shilling as business transaction move to dollar and mobile money system.
Early this month, Puntland President Abdullahi Deni directed his administration not accept import and export taxes in the local currency.
"The decision on the tax policy is based on suggestions of the committee appointed by Puntland Government to recommend ways to tackle the inflation in Puntland," the order read in part.
The move angered hundreds of business people who called on the authorities to to address the issues.
The decision by Puntland administration also opposed by Galmudug traders.