Moscow (SD) – The Russian government has pledged to participate in the international efforts to find a solution to the political crisis in Somalia.
A statement from the Russian Foreign Ministry was posted on the Russian Foreign Ministry's Twitter account.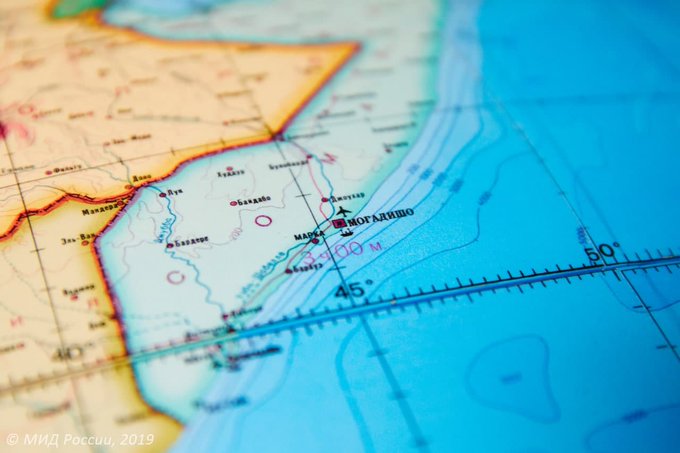 It is the first time Russia addressed the electoral stalemate in Somalia, since the end of President Mohamed Farmajo's term on February 8, 2021.
Russia's statement follows a meeting on April 15th in Mogadishu between Somalia's Minister of State for Foreign Affairs Belel Osman and Russian Ambassador to Somalia and Djibouti Mikhail Golovanov.
The Somali government has reportedly signed important agreements with China and Russia, following the West rejection of Farmajo's extension.
The Somali government is largely funded by Western governments that now appear to be opposed to the government's extension.