Hargeisa October 05, 2022 (SD) – Members of the international community who support Somaliland's progress and demarcation in a news release today, highlighted the need for a consultation on the countries tumultuous election process.
The statement published on the Twitter accounts of the U.S. and the UK said "Following the Guurti's decision on mandate extensions in Somaliland, the United States – with its international partners – underlines the importance of a consensus driven process."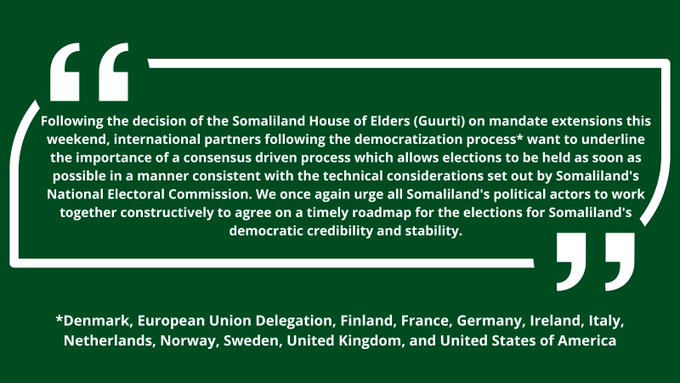 This statement by the international partners comes just days after the unelected Somaliland's House of Guurti voted for an illegal term extension for themselves and for that of the President of Somaliland.
Opposition parties, prodemocracy organizations and activists that campaign for peace and democracy described the decisions of the Guurti as creating instability in the peaceful unrecognized enclave.
Somaliland's presidential election were slated for November 13, 2022.