Minneapolis (SD) – US Congresswoman Ilhan Omar has announced that her father has died of the Coronavirus epidemic, which has spread to countries including the United States.
Press release by Ilhan Omar confirmed that her dad Noor Mohammad Omar has died of COVID-19 complications, adding to a sense of strong feeling of grief.
"No words can describe what he meant to me and all who knew him," the Minnesota Democrat wrote in a statement.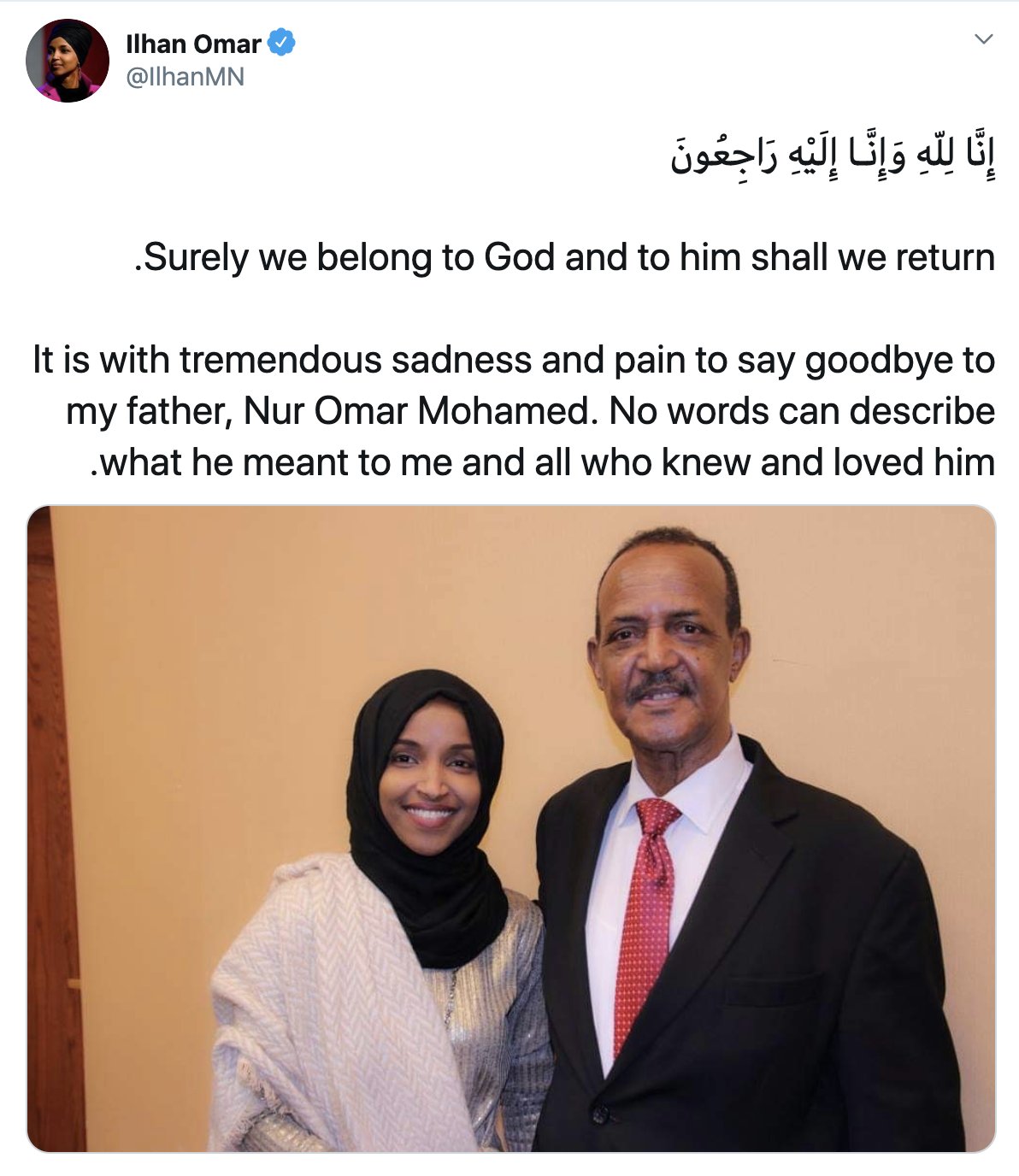 Ilhan Omar's father was a well-known elder in Minneapolis for more than last two decades.
The Minneapolis Representative and her father came to the United States as refugees in 1995, after leaving Somalia in the civil war.