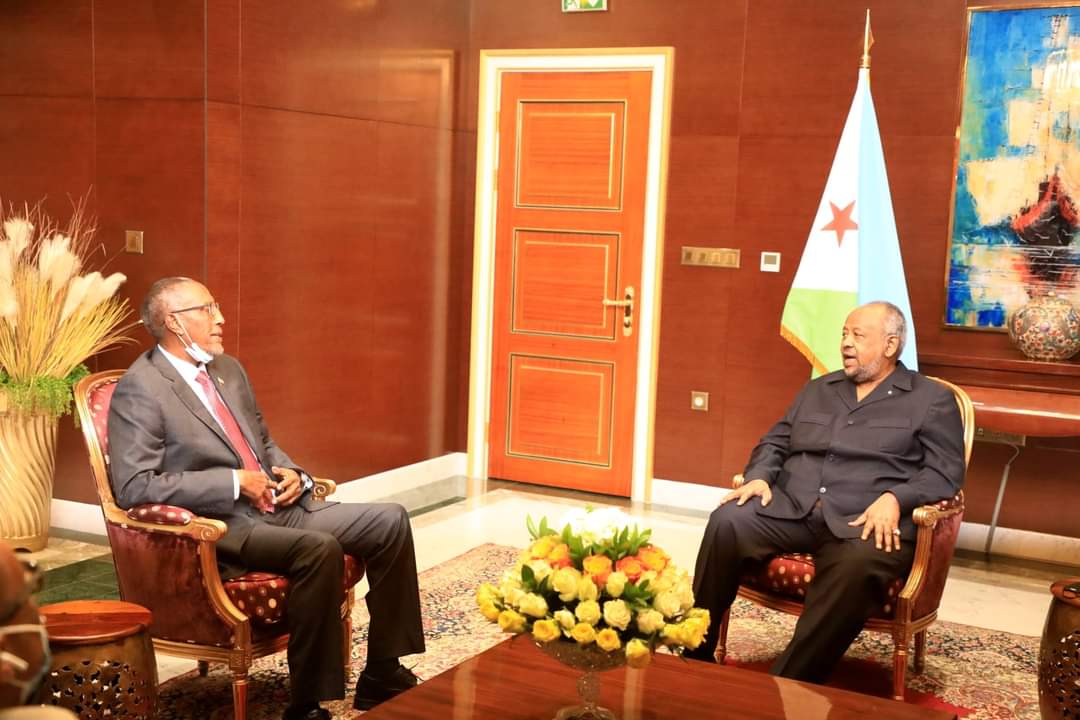 DJIBOUTI (SD) – Somaliland President Muse Bihi on Wednesday arrived in Djibouti barely a week after his visit to Kenya soared the relationship between Somalia and Kenya.
Bihi flew from Hargeisa this morning after an official invitation by Djibouti President Ismail Omar Guelleh.
According to the Somaliland Foreign Affairs and International Cooperation Ministry, Bihi was welcomed by officials from Djibouti at Ambouli International Airport.
The Ministry's Twitter handle gloated of a "warm reception" given to Bihi where a red carpet and other protocols of honour were mounted for him.
Consequences of trip to Kenya
Last week, Somaliland leader was in Nairobi for two days where he inked a deal with President Uhuru Kenyatta of Kenya.
According to a communique by Kenya and Somaliland, both sides agreed to enhance their relationship by having new Kenyan consulate in Hargeisa.
The move incensed Somali government which in return cut diplomatic ties with Kenya.
Somalia also wrote protest letter to IGAD, accusing of internal interference.
Both leaders of Somalia and Kenya, Mohamed Abdullahi Farmajo and Uhuru Kenyatta was in Djibouti last Sunday to attend talks brokered Djibouti president, Ismail Omar Guelleh and Ethiopian prime minister Abiy Ahmed.
IGAD pressured Somalia to scale down the tension. Somalia urged IGAD leaders to probe allegations mobilations of militia forces at its border by Kenya.