Hargeisa (SD) – While the counting of Somaliland's Monday votes are still going on in some districts, some preliminary local council results have now been released in some districts.
The Electoral Commission has confirmed to the media that so far only four districts have been counted.
The completed districts are Hudun, Taleh, Gardag, Zeila, Lughaya, Salahley, Buhoodle, Las Anod and Sheikh.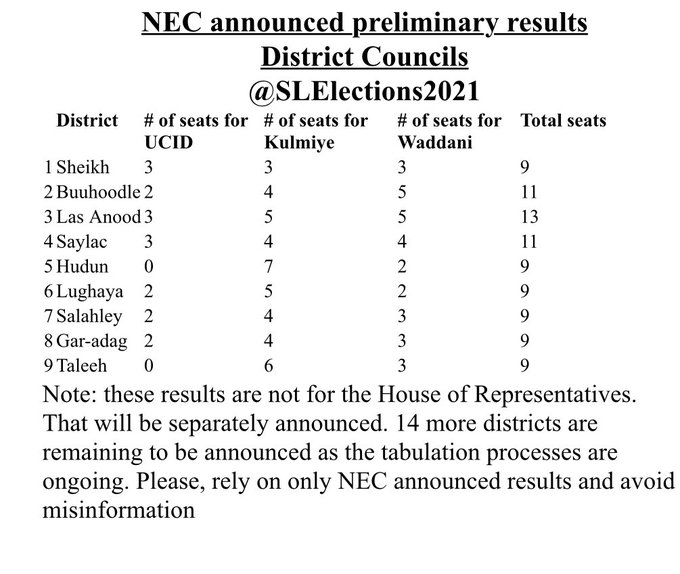 Electoral law stipulates that local councils votes must be counted before those of parliament.