Mogadishu (SD) – The United Nations High Commissioner for Refugees (UNHCR) has announced that more than 24,000 refugees have sought refuge and asylum in Somalia and Somaliland.
A UNHCR report said in the report that refugees from Ethiopia, Syria and Yemen, were registered in Somalia, including Somaliland.
UNHCR also said the refugees were registered in the northwestern(Somaliland), eastern and Banadir regions.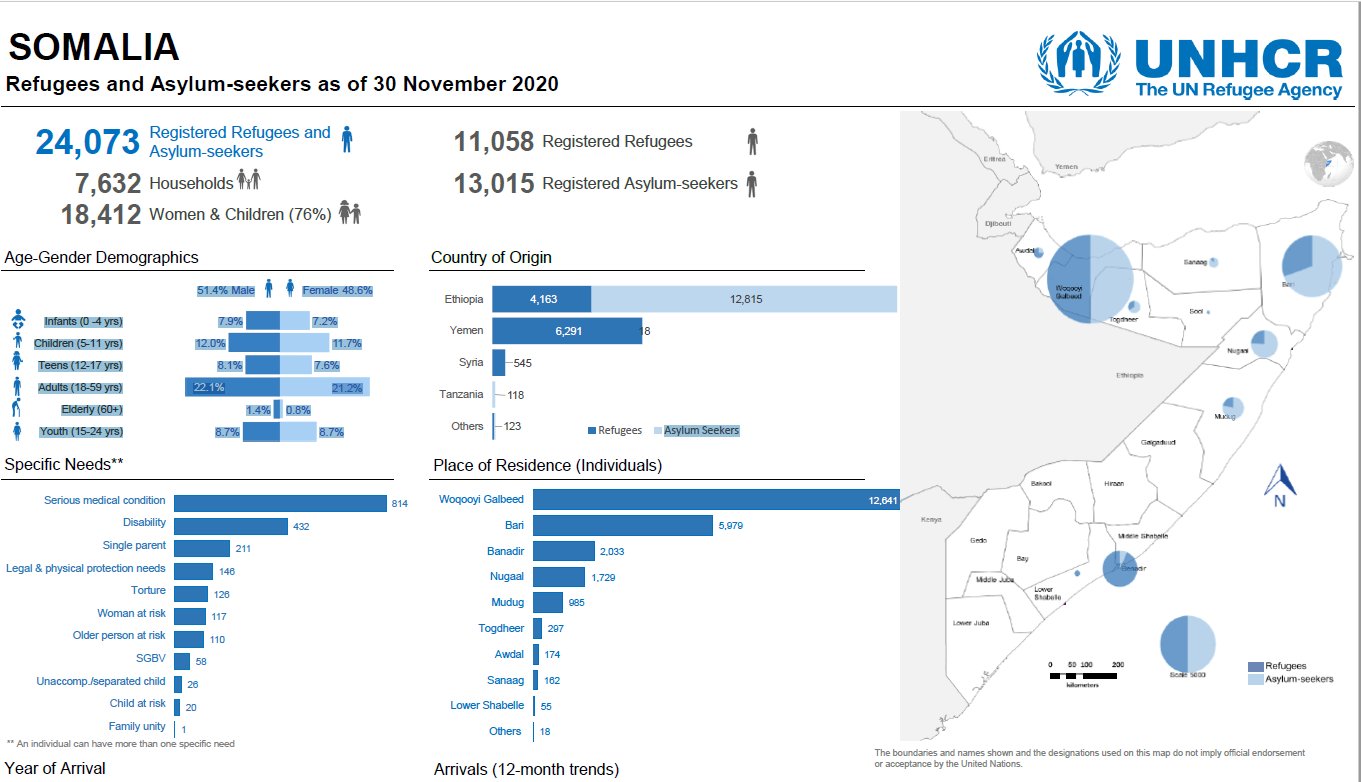 The report shows that Somaliland has registered the largest number of refugees arriving in the Somali regions, reflecting on the stable stability there.
UNHCR did not specify the services they provided for these refugees and did not present detailed planning in helping them settle in their new home.
The report also confirmed that in the past six years, nearly 100,000 refugees have returned to Somalia after fleeing the country's civil war.